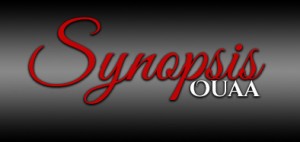 "There was no such thing as a soulmate. As for the intense connection…well, it must have been her imagination. There was no man who would instinctively understand her, no man who could read her mind. No man who could turn her on with just a look or a word, no man whose touch would override her reason and turn her into the embodiment of passion. And the sooner she let go of that fantasy completely, the sooner she could approach romantic relationships with a clear head and appreciate what she had instead of pining over everything she imagined she was missing."
SERRAN WINTERS is determined to let the fantasy of Nick Enfield go. So why does she find herself asking him to dinner while on tour with her latest romance novel? Perhaps it's because she feels safe in disguise as her pseudonym, Jane Garfield. Besides, it's only a couple of hours...until a hurricane leaves her stranded at his house for three days.
Despite NICK ENFIELD's deep hurt and growing bitterness since his divorce, something about the romance author entrances him from the first moment he sees her. But when he discovers she's married, he's determined to resist the intense attraction between them in spite of her mixed signals. If only his body's reaction to her weren't making it so hard to keep her marital status in mind.
At First Blush is a story about fantasy versus reality in love and romance, the nature of attraction and connection, and the reasons we choose to fight or follow our impulses.
Nick stepped into the bookstore, slightly dazed, and blinked under the lights. The clouds had come in heavy already, dimming the sky to a twilight despite the fact that it was only four-thirty in the afternoon on an August Monday, and the bookstore was comparatively bright. It was also, he noticed, unusually busy. A line of maybe forty people snaked around and between shelves, ending at a sturdy oak table covered in stacks of paperback books. A sign was propped upright on the table, and he could just make out the words, Author signing TODAY! Odd then that there was no one behind the table. Maybe the author was late. He glanced next at the register and saw a second line almost as long as the first. Forget it. Between the crush of bodies and the long line for the register, it would take him ages to find a book and get out of here. He didn't even really want to read tonight anyway. He'd much rather have a few beers and put on an action flick that would drown out the sounds of the storm. He was about to turn around and walk back out the door when something—a shift in the air current or movement in the corner of his eye—caused him to look toward the back corner of the bookstore just in time to see the bathroom door open and a woman come out. As soon as he saw her, his heart kicked, his chest constricted, his breath hitched, and his pants got a little tighter in the crotch. Time slowed. She had full, rosy lips, a round face, and a severe black bob that must've been dyed because her eyebrows were several shades lighter. The color of her hair threw into further contrast the paleness of her skin; here was a woman who probably couldn't tan if she tried. She was full-figured, with wide hips, a round ass, and long legs. She wore a cream-colored skirt down to her knees, red heels, and a white button-up shirt with a high collar that opened in a narrow but deep V and showed a hint of ample cleavage. There was something unconsciously sensual in her movements as she strode across the store, shoulders back and chin level, making eye contact with everyone in her path and smiling as if she owned the place. He didn't think he'd ever met a woman like her, and yet there was something vaguely familiar about her. Unconsciously, Nick moved forward three steps. When she passed right in front of him, she was looking in the other direction. Nonetheless, he could make out the color of her almond-shaped eyes: a cornflower blue that reminded him of a summer sky in a painting of the Dutch countryside. And then she was past him, leaving in her wake a faint aroma of vanilla and spice. He inhaled deeply, the tightness in his chest telling him he must've been holding his breath. His eyes followed her, and he was entranced by her sashaying hips as she threaded her way through the crowd. When she reached the book signing table, she sat down behind it.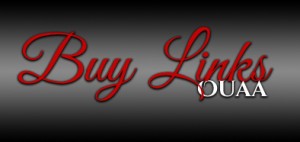 I really liked this book. It was different than I thought it was going to be. I figured from the synopsis that they would run back into each other she would be swept off her feet and they would find that they had always felt this connection and fall in love. Happily ever after. However that is not what happened at all. It was more like what would happen in real life. You are always scared or worried that the other person doesn't feel the same way as you no matter how confident you are. When you put your heart out there, there is always that part that worries the other person won't feel the same way as you. Serran wears a wig and make up to make herself unrecognizable when she goes to signing and things like that. She is a teacher by day and the parents wouldn't like that she is a smut writer. She is doing a signing in a town she lived in when she was younger. She has a crush on her best friend's older brother. She is kinda hoping she will run into him and scared to at the same time. Then he walks into the signing and waits in line to have a book signed by her. She recognizes him right away but he doesn't realize it's her at all because of her disguise. Then out of nowhere she invites him to have dinner with her. Serran doesn't know this but there is a hurricane do to arrive. When Nick comes to pick her up he takes her to his place and cooks for her because all the restaurants have closed early do to the impending hurricane. Then things get a little weird. Serran hasn't told him it, she just keeps acting like her alter writer ego. They have this intense attraction to each other, but both are fighting it for different reasons. Serran's alter ego is Jane and she is married. Nick read the book's jacket and thinks Jane is married and that is why he is fighting his attraction to her, Serran doesn't want to give into her feeling for Nick. She has made him out to be someone he isn't in her mind and she is fighting herself about how he really is and how she has built him up to be in her mind. This book has lots of little twists and turns and is great. I like how they don't automatically fall in love with each other. They fight, have misunderstanding, and finally tell each other the truth. Will they give each other a chance at a future together? Will they be able to make sense of everything that has happened? I would love to read more about these characters and what happens to them next.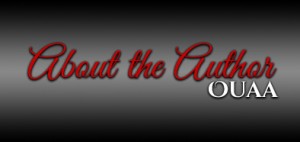 Jeanie Grey writes sophisticated, steamy, unconventional romance and erotica for readers who like to think. A person of relatively simple pleasures, her list of favorite things in life includes dark chocolate, foreign films, Lady Grey tea, men wearing sweaters, and curling up in bed all day with a delicious romance novel. Jeanie is the author of the Lilly Frank trilogy and Crouch and Other Short Stories. She lives in Portland, Oregon.