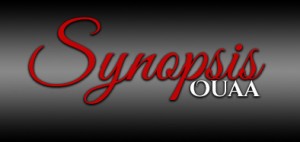 Tempest Black is nobody special. Orphaned as a baby, the only thing she has from her past is her unusual name. Now, at seventeen, she's willing to give it up if it means she can disappear. What she doesn't know is that, in the West, eleven have been sent to find her, and when they do, her whole world will change.
They are the Star Riders, those chosen by Adonai to protect the worlds from the forces of darkness. All alone, they search for the one prophesied to be at their side at the end of days. A special child with unknown powers who will change everything.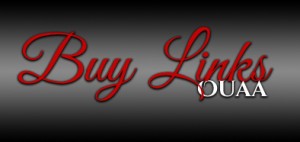 The world ended in a blaze of holy light, cleansing the universe in preparation for what was to come next. Yet, even as the celebrations began, a soft command was given, and with a rustle of feathers, the appointed one took flight. The war may have ended here, but that only meant the danger for the other worlds grew. His job was clear. The twelfth must be found, the circle completed. Eleven had been left behind to stand between the darkness and humanity. If they fell, evil would consume every other world and billions of souls would be lost forever. He closed his eyes and felt for the crack between universes. He was one of only a handful of his kind who could do this, who could travel like one of them.There. He could feel it.He stretched his arms over his head, speeding up. He tucked his wings tight against his body and began to spin. As he cut through the fabric of space, he could feel the darkness behind him. Following. Time was growing short.He put on a burst of speed. This was not the time to worry about conserving energy. He had to reach them before they tried to go home. He had to make them see. This was his greatest mission, the one he had been created to carry out. He could not fail.
This book was fantastic.
It has a bit of everything; romance, violence, mystery, and more.
Tempest Black has been in foster care for a long time.
She has been diagnosed with several different things and now is at the point of going back to a group home till she turns 18 or being sent back to her last home.
Her life has not been easy and so much has happened to her, but she could never imagine what is about to happen.
She has been feeling this tug inside her and after reading what her doctor has recommended she decides to follow this tug and see where it leads her.
Bram and his 10 comrades all descend from classic authors from our world.
However our world as we know it is not the main world.
Bram and his group are from the main world and there are these alternate worlds; each one different in some way from the others.
Bram and his group have just found out that they are the last of their kind.
Their world has been destroyed.
They are demon hunters and some of them have a special ability.
Bram is the only one who has survived getting his mark but not bonding with someone.
Almost everyone bonds from their world and they share their power through the mark.
But not Bram and now he is facing Tempest Black.
There is a prophecy that includes Bram and Tempest.
Will they be able to explain everything to her?
Will she believe what she is being told?
There is more to Tempest's and Bram's connection than first meets the eye.
They are both different from the other 10 in their group.
Will they be able to do what they have been destined to do?
I really liked this book.
It was different from anything I have read before.
It pulled me in and I couldn't put it down.
Everyone's world is turned upside down.
Both Tempest and Bram are forced to deal with things they aren't sure they can or want to deal with.
I look forward to reading more books in this series.
I am hooked.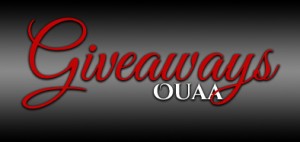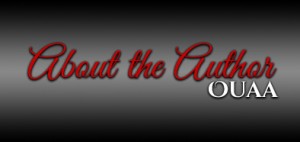 Victoria Perkins began writing at a young age and story-telling even younger. Starting in third grade, she wrote stories, some of which became the basis of her published works. After graduating from Kent State University with a BA in English, Perkins held numerous jobs, including working customer service and teaching at a private school before, in 2012, she began to work full-time as a writer.
She has had six young adult novels published: Reeves' Island, The Last Summer, Three, Two, One, My Immortal, 'm Cara, The Dragon Three, and Star Riders: The Twelve, as well as a short story collection titled This Weak and Idle Theme.
Perkins is currently employed as a freelance writer and ghostwriter, contributing to hundreds of short stories, novellas and full-length novels for clients all over the world, including ones that have made Amazon's top 100 Kindle list as well as USA Today's Best-Seller list. She makes her home in northeastern Ohio near her family.